Forged in Pandemic Times, Task Force Keeps Colleagues Safe and Ready to Focus on Patients First
Three times a week, eight dedicated U.S. BeiGene employees serving seven distinct functions meet to discuss the one thing many would rather forget: the current state of the COVID-19 pandemic. Or, at least, that's how it started.
BeiGene quickly assembled the COVID-19 Task Force, as it was later dubbed, in the early days of the pandemic to help ensure colleagues' safety.
In the beginning, the small group was tasked with a seemingly simple goal that grew unexpectedly difficult. Back in early 2020, as nations closed their borders, group members were responsible for routing global travelers back to their homes and getting supplies to clinical and commercial operations teams that needed them most.
"Every time we felt like we knew where we were going, something changed and we had to pivot," says Curt Wilhelm, VP of Global Workplace Services, who helped convene the group in January of 2020, and continues to play an important leadership role among its members. "We had to make changes quickly and needed to be flexible."
As COVID-19 spread, the task force's role evolved, and its work grew more challenging. Working with Global HR, it developed work-from-home policies and updated benefits provisions, IT and travel policies, as well, to meet the challenge of pandemic risks. The group also implemented home testing for colleagues still working in the field at the time.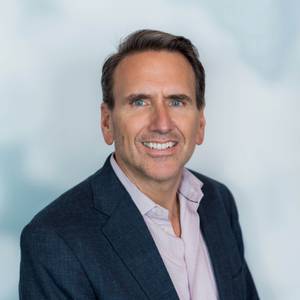 Curt Wilhelm, VP of Global Workplace Services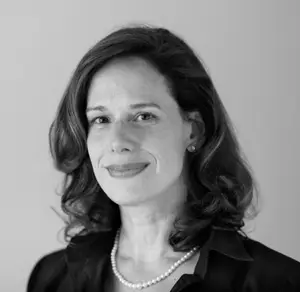 Jennifer Plotke, Director, Global Physical Security and Crisis Management
Jennifer Plotke, a Director in Global Physical Security and Crisis Management, echoes Curt's sentiments.
"The biggest challenge has been staying on top of the very fluid rules, guidelines and best practices around COVID-19 and all that's associated with it so we can stay compliant with local and federal regulations, while also making recommendations that minimize risk to BeiGene, its people, customers, and assets," Plotke said.
Tense Situations, Conflicting Information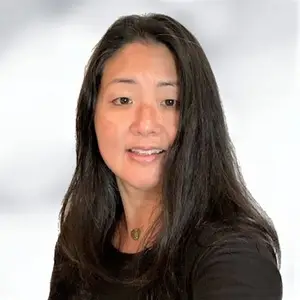 Gina Chang, Senior Director, Employment Counsel
For Gina Chang, Senior Director, Employment Counsel, one of the biggest challenges has been establishing U.S. policies and safety protocols despite conflicting, evolving or vague guidance and rules from the public health authorities and governments at the local, state and federal levels. But, she notes, that's part of what makes the role so rewarding.
"The highlight for me has been helping provide a safe environment for my colleagues," says Chang. "It's a challenge to balance quickly evolving laws, conflicting information and diverse opinions and communicating key policies and safety protocols with the urgency the situation demands. But the result is a safer environment where we can continue to do the inspiring work of helping patients."
The team agrees that facing these challenges together has been rewarding. As the pandemic spread, its actions had real, meaningful impacts on the organization; and its members grew closer as they collaborated to keep colleagues safe and able to focus on themselves, their loved ones and patients.
In mid-March of 2020, for example, when the team learned the U.S. would close its borders at midnight, it scrambled to get a team back home from Dubai.
Pedro Ceron, a Director in Global Travel Management and task force member, says just rereading the overnight email thread from that night brings back the tension the group felt as they worked to keep ahead of abrupt shutdowns.
"Their flight was in the air when the borders closed, so they made it back home just in time," he recalls.
In the darkest moments of the pandemic, many task force members leaned on one other for support.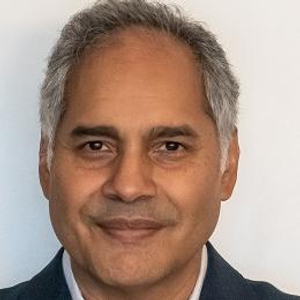 Pedro Ceron, Director, Global Travel Management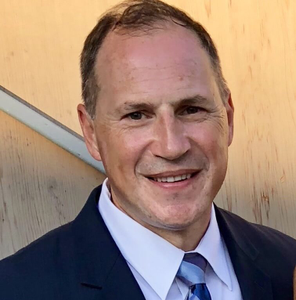 Eric Van Balen, Head of Global Physical Security
"The hardest part was the emotional challenge of consuming and processing large amounts of very difficult and often depressing or frightening information," Ceron notes. "Having each other has been a source of strength and mutual support."
Eric Van Balen, Head of Global Physical Security and an original task force member, agrees: "At times, the team has acted as a support group for each other," he said. "All in all, it reminded me that BeiGene hires some really great people."
Unexpected Collaboration Leads to Learnings
Through its work, the task force has helped colleagues across the company live BeiGene's Values in a variety of ways.
With bold ingenuity, the group has gone above and beyond their regular roles to keep their colleagues safe so BeiGeners worldwide can continue putting patients first and driving excellence.
But perhaps more than any other Value, it demonstrates the power of collaborative spirit. All members say the group's ability to discuss and debate complicated information and come to decisions quickly and amiably has enabled its achievements.
As Van Balen noted, group members are participating voluntarily and in addition to their regular job responsibilities. "There is no mandatory tasking," he notes. "I think the group allows insight into each other's center of excellence, and both personal and professional lives."
Nadeem Shah, Senior Director of Global Infrastructure and Operations
Nadeem Shah, Senior Director of Global Infrastructure and Operations, says he has discovered a lot about the importance of collaboration and believes BeiGene can benefit from more cross-functional work groups.
"This team has proven the importance of cross-functional collaboration to well-balanced decision-making," he says. "Workplace Services, HR, Finance, IT, Corporate Affairs, and Legal all working together has allowed us to provide the (BeiGene) Leadership Team with the information they need to make more informed decisions."
Wilhelm says forming and leading this group has been one of his proudest professional accomplishments.
"Forming and leading the group has been a tremendous experience," he says. "The idea that a cross- functional team can work together with no egos getting in the way of the past, current and future success is a learning for all projects and functions of BeiGene. This team is an excellent example of living our BeiGene Values."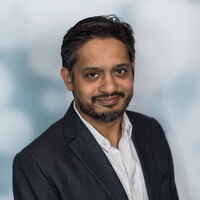 Nadeem Shah, Senior Director of Global Infrastructure and Operations
As the pandemic continued, the group's mission broadened. Leaders began bringing the task force new, non-COVID-related challenges to solve as it grew into a more general crisis management team.
When millions of people lost power in Texas for a week in February 2021, for example, the task force ensured a colleague based in the area who lost electricity was able to get safe, distilled water to make formula for her child. And similarly, the group helped distribute N95 masks to colleagues affected by smoke from the California wildfires in September 2020.
Bronwyn Barnett,  Associate Director, Internal Communications
Bronwyn Barnett joined the task force in March 2020, shortly after starting at BeiGene as Associate Director, U.S. Internal Communications, and just as the company's offices had closed.
"I was impressed from the start with this group that had come together quickly to map a path forward for BeiGene and help colleagues through this extraordinary time," she says. "There was no blueprint to follow, the circumstances were changing constantly and each team member was coping with pandemic issues in their own lives. It has been a great demonstration of the BeiGene collaborative spirit."